Ladyfriends

Annie and Christabel are dating. Historians dispute this on the grounds of 'inaccuracies' and 'lack of scholastic rigour' and 'the over-interpretation of the fact that women shared bedrooms'.
Ladyfriends is a high-octane romp through love letters, third dates, and lesbian period dramas - via the (probably) true stories of Annie Kenney and Christabel Pankhurst. Rammed with live music and film, it digs up real-life queer history to ask the age-old question: "are we dating, or are we just really good friends?"
Expect confetti, PowerPoints, and power ballads.
REVIEWS:
"Clodagh Chapman stuffs the play with ideas and some very funny gags" - British Theatre Guide
"An undiscovered love story covered with experimental exuberance" - Liam O'Dell
"Simultaneously heartwarming and heartbreaking" - Audience feedback
"Delightful and effing hilarious" - Audience feedback
Supported using public funding by the National Lottery through
Arts Council England
HAPPENED:
53two, Manchester // 2022
Camden People's Theatre // 2022
---
TEAM:

Writer & Director

Clodagh Chapman
Producer
Sarah Allen
Dramaturg

Emma Rogerson
Electronic Music Specialist

Izzy Odelola
Cast
Kat Johns-Burke
Lucy Mackay
Stage Manager (MCR)
Ella Godbold-Holmes
Camera Operator (LDN)

Hannah Bristow
Embedded Critics

Diana Miranda
Emma Holtom
Production Photographer

Natalie Argent
With thanks to

Libby Williamson
mandla rae
Yandass Ndlovu
Supporters
Camden People's Theatre
Gloucestershire Archives
London Metropolitan Archives
Contact Theatre
University of Manchester
First Kiss (With A Girl)

Up until now, the list of people I've kissed in the dark has been comprised of two names. Both male. But with the witching season approaching, all that is about to change.
A kitschy, low-fi, bubblegum-sweet glance at queer intimacy.
REVIEWS & AWARDS:
Nominated for the
Triple Axel Award
at
BAFTA-qualifying Hamburg International Short Film Festival.
"Startlingly inventive" - Irish Film London
"Every part of Chapman's directing works in harmony. Too sweet to miss!" - Lesflicks, ★★★★★
OFFICIAL SELECTIONS:

2022 London Short Film Festival
BIFA- & BAFTA-qualifying

2022 Hamburg International Short Film Festival
BIFA- & BAFTA-qualifying

2021 Scottish Queer International Film Festival
BAFTA-qualifying

2021 EFN Film Festival
BIFA-qualifying

2022 Women X Film Festival

2021 Fringe! Queer Film & Arts Festival

2021 Athens Digital Arts Festival

2021 Screen & Story Film Festival

Plus dozens of others worldwide.


---

TEAM:

Writer & Director
Clodagh Chapman

Cast
Wyn Turner

Thanks to
Clare Packham
Aniqah Rawat
Ru Wormington

Festival attendance supported by a British Council x BFI NETWORK Short Film Travel Grant.

---
butterfly
A new play about remembering (and forgetting) the everyday LGBTQ+ changemakers, told through music, monologue, dance, drag and spoken word.
REVIEWS:
"A brilliant show full of heart – it's history that is far from dull and has been smacked through a queer kaleidoscope of charm, dark humour and vibrancy" - The Guardian
"A queer anthology which sizzles with an electric energy" - VAULT Emerging Critics
"As hilarious as it is heart-warming" - DIVA Magazine
"A powerful story about LGBT+ lives and love which crosses time." - Mslexia
⭑⭑⭑⭑ The Crumb
⭑⭑⭑⭑ VAULT Emerging Critics
DIVA Magazine's Top Eight VAULT Festival Shows [2020]
Thespie's VAULT Festival Picks [2020]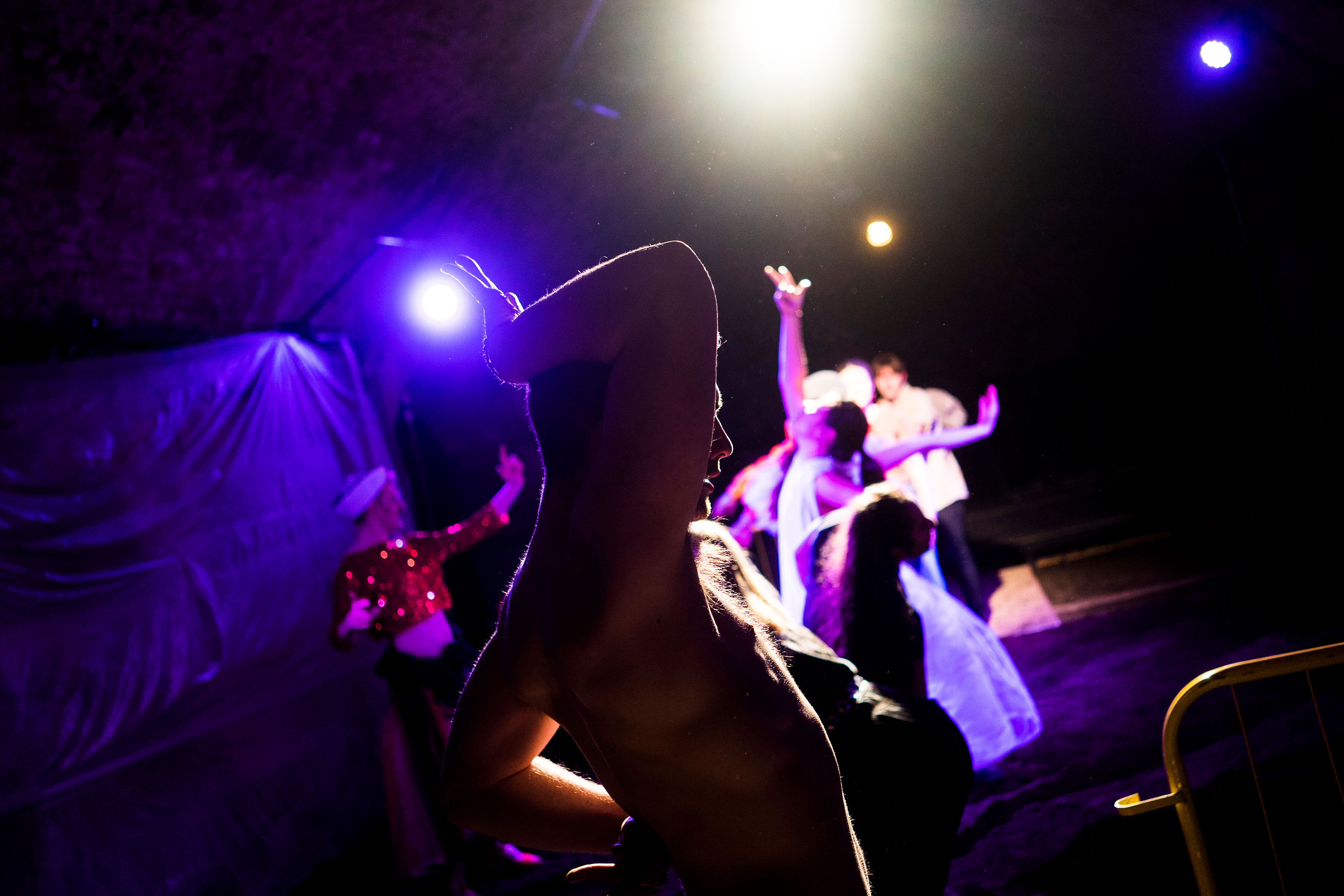 HAPPENED:
VAULT Festival // 2020
R&Ded at the Loco Klub // 2019


---

TEAM:

Written by
Clodagh Chapman & Sam Arbor

Director
Sam Arbor

Producer
Ben Orr

Associate Director & Dramaturg
Clodagh Chapman

Musical Director
James Christensen

Drag Choreographer
Ruth Wormington

Production Manager
Grace Hart

Producing Assistant
Gabi Spiro

Lighting Designer
Ben Orr

Set Designer
Polly Wain

Costume Designer
Beck Throup

Additional Material
Anna Fenton-Garvey & Anusha Abbas

Script Development
Billie Collins

Research Assistance
Norena Shopland

Production Photographer
Harry Plowden


---
Odds & Ends


This is a bit of a general list of other little projects I've worked on, stuff in development, new work that I've put on ice for a bit, etc.


GIRLS' CLUB!

We're going to stay up all night and talk about BOYS and RAGE and DIGITISATION OF YOUTH SUBJECTIVITIES. (This was a weird live video interactive Twine thing.)

REVIEWS:

"Ingenious and entertaining" - Audience feedback

"Nothing like anything I'd seen before" - Audience feedback


TEAM:

Writer & Director
Clodagh Chapman

LIVE Producer
Gabi Spiro

Mentors
Louise Mothersole (Sh!t Theatre)
Rosie Gray (Barrel Organ)

Commissioned by Barrel Organ for LIVE HOLBECK.
STEALING THE FUTURE


New play about the climate crisis, hope & lost futures.

Received one day of R&D time via the Young Vic Director's Programme.


TEAM:

Writer & Director
Clodagh Chapman

Young Vic R&D Cast
Ned Costello
Joshua Griffin
Leah Vanmali
UNTITLED PARTY PROJECT 5.3

Live installation for Instagram stories made in lockdown, featuring new music from electro-pop artist Seeva.

Commissioned by Tramshed via their Digitally Charged strand - a new initiative to promote and support digital performance work.

"I suspect this marks the advent of a very exciting voice" - The Everyday Magazine


TEAM:

Writer & Director
Clodagh Chapman

Producer
Hope White

Cast
Risha Silvera
Joshua Griffin
Maddie Stoneman
Catherine Chalk